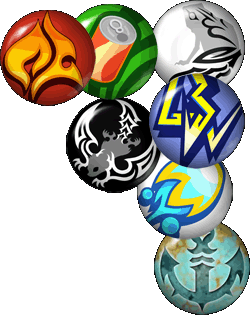 deviantART and Square Enix are extremely proud to present to you the ten finalists and the Grand Prize winner selected from those ten!
Before we get to the winning entries, we would like to thank all of you for such an impressive turnout for this contest. With over 7,000 entries, you certainly made the judges work hardóbut when dealing with content this amazing it could hardly be called work. The truly difficult part was narrowing it down to just ten, but to ten it must go, so without further ado, here are the ten finalists as chosen by deviantART and the Square Enix design team.

The final nine to receive a copy of The World Ends with You, a 6-month subscription, a deviantWEAR t-shirt, and an accessory pack are...



And now, the Grand Prize winner of the critique from The World Ends with You development team!

And if you havenít checked them out, go take a look at the deviantART exclusive concept art from The World Ends with You design team, featuring exclusive commentary from co-director Tomohiro Hasegawa, lead character designer Gen Kobayashi, and creative producer Tetsuya Nomura!

deviantART would also like to thank the folks at Square Enix who worked on The World Ends with You for making us part of this event!