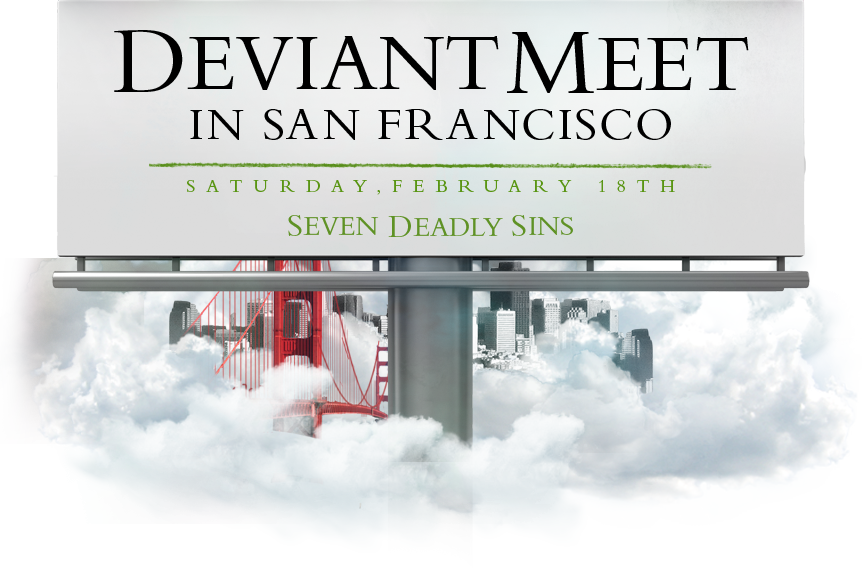 The grand-winner entry in our "Seven Deadly Sins Contest" has been made into a billboard in San Francisco, CA! To celebrate, we're flying the winner, ~Anarki3000, from Romania, all the way to San Francisco to check it out - and YOU'RE invited!
Join us! Come see the billboard, take pictures, meet ~Anarki3000, and congratulate them, talk with deviantART staff members, and interact with other deviants! Remember to bring a camera or camera phone. We're excited to document this special event that brings deviantART to the physical world, and we want to see all of you having fun!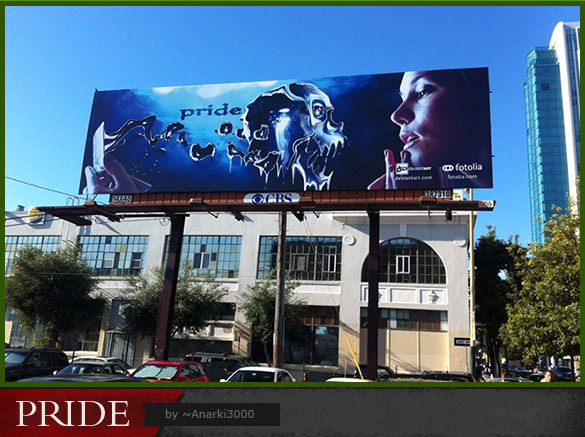 Location
Time
Price
What To Bring
- 5th & Folsom in San Francisco, CA view map »
- Saturday, February 18th – 2:30 PM
- FREE
- A camera (or camera phone) and cash for food
---
We'll be going to Yerba Buena Gardens after taking pictures of the billboard!


On Saturday, February 18th, deviants of all ages are invited to come together and see the billboard! We'll gather at the billboard and spend some time meeting and mingling. DeviantART staff will be there to meet fellow deviants and to discuss all things deviantART-related! Around 3:30, we'll head to Yerba Buena Gardens to grab some food and spend time making and sharing art.
In December 2011, we challenged you to depict one of the seven deadly sins and create a billboard advertisement either for or against it, using at least 3 images from #StockProject. ~Anarki3000 was named the winner by Oleg Tscheltzoff, Chairman of Fotolia Inc., and won a trip to San Francisco to see his work in person.
DeviantART staff will be equipped with a supply of stickers to hand out to attendees at the deviantMEET. We'll have surprises to handout throughout the afternoon for the deviants who come! Join us!


Location - 5th & Folsom in San Francisco, CA
Time - Saturday, February 18th – 2:30 PM
I'm Attending!