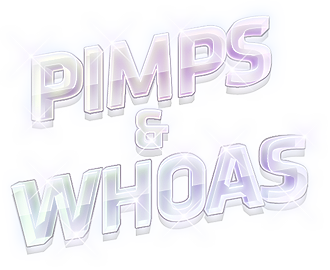 Pimps
Official dA News

Supercharge Your Profile Like the Masters

Have You Met Zee Captain

Site Update: Film, Sta.sh Writer Improvements

Hot Off the Press: Mythical Creatures Finalists

We have our own dA Project Folder

Free dA Messenger Bag
Official Contests
All "official" contests will begin at midnight PST on the start date and
end at 11:59 PST on the end date. This applies to all Community Relation
run contests and all deviantART sponsored contests.

denotes US only contest

Draw This Again Contest
-
Deadline September 30, 2012

Fotolia 4: Stockpocalypse Challenge
-
Deadline October 5, 2012

Children's Book Vexel Contest
-
Deadline October 19, 2012
Community Relations Projects

projecteducate
Current Week:
Community Week
Next Week:
Photomanipulation

ArtHistoryProject
September
:Literature
October
: Digital Art

Chat Events Calendar

Did You Know?

Gallery Description Updates

Check them out and see how you can get involved!
Informative News & Events

All Hallow's Tales Contest: Blood Country

Calling all Traditional Artists

How to Raise Your Exposure

Help Needed with Groups - Lit, Photog, Traditional

Minions!

You Can Now Attach Premium Content from Sta.sh

Chat Tutorial 6 - All the Small Commands

A Glimpse into Futurism Art

Winter Expo 2012 - Invitation to Artists

All Hallow's Tales Contest Blood Country

Got Questions, We've got answers!

Digital Drawing, Digital Painting - Same Thing?

Art History Literature Weeks 2 and 3 Roundup

The Shuttle Flyover Was Awesome

Did You Know 20th September

How to: Request CSS Help

The Free dAvatar Weekly Issue 86

Monthly Challenge: Free Back to School Avatars

Sunday October 14, Toronto deviantMEET

Tutorials: Your Ideas Needed

PS Tutorial Advanced Blending Options in Artwork
Features & Interviews

Creeping Wednesday 7

ProjectPorkchop Vol161

People and Portraits Exposed 8

An Interview with a Bird

Art History Project: Isaac Asimov

Artisan Craft Features 9

Wonderful Wednesday and You

WishingWell Weekly

Not So Traditional Tuesdays 3

Happy Birthday Jim Henson

Art Featuring More Like This

Divine Motifs Vol II

Darkroom Exposed: Digital Overlays

Member Feature 10 with VerticalDubai

Famous Landmarks Feature Stonehenge

Face It

30 Years of Emoticons

Evergreen: A Feature

Celebrating 10 Years of Kingdom Hearts

Prosepoetry - A History and Feature

Surreal Digital Art Feature

Marvel VS Capcom: Official Complete Works Is Here

Amazing Artists Feature

Movie Posters Revisited

Redheads Feature

Recognizing Excellence featuring Quolia

Devious Love Edition X
Groups

dAemoticons
- a great group that reaches out to the Emote Community and brings together news and features.

DreamyArt
is holding a contest called
"Behind the Mask"
for it's members, but you can join the group if you want to participate! More info about the contest can be read
here

iPhotograph
- A fantastic Photography group that is based in a chatroom on dAmn. We
host critique nights a few times a week and run PhotoFriday. We are here
to help you improve on your photography and answer any questions you
may have with cameras. So stop by the
iPhotograph Chatroom
and say hi!

photohunt
- A fun Photography game! The task is you will be given a word and you have 20 minutes to go shoot it and post it in the
Photohunt
. Best photo wins! I dare you guys to come play just
ONE
game. You will be hooked.
Commissions

Traditional Character Commissions Open

Vector/Vexel Commission Special

Lyricanna Commissions Open

Anthro Commissions

$5 Commissions by Y2Jenn

Ginkgografix's Commission Info

Commission Advertisement
In Memory

oxai
and
kram666

Whoas - Theme: Rainbows
-----------

To contribute to the next installment of "Pimps & Whoas" please
include it in the
comments below
with the appropriate
links and information. If promoting groups, please include a
description so people know why they should check it out! Also use
devtags not icontags eg:
communityrelations
not

What I'm looking for from you guys:

News, Features or Interviews you want to promote

Groups you want me to feature or highlight

deviations that follow the theme for that issue

DevMEETs or events going on around you or being hosted by you.

Commission information for those looking for Commissions

Anything else you feel you want the deviantART community to know about!
Next installment to be posted
October 24, 2012
and the theme for the "Whoas" is
Pumpkins
.
Wanna suggest a theme? Note
Moonbeam13
with your ideas!