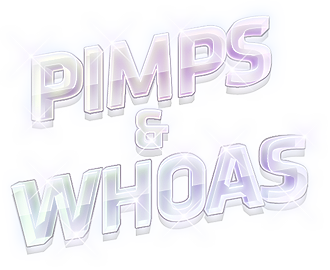 Pimps
Official dA News

Fan Art Law

Site Update: New Mobile Site for Beta Testers

How we Debug in DT

4 Artists and Their Journeys

Stories

Remembering 9/11

Site Update: More Like This Beta

Celebrating Deviousness September 2012

Site Update: Film, Sta.sh Writer, deviantART muro

Shepard Fairey - CRIMINAL

The Magic Dust of Child Artists

Tokyo Zephyr Update and The Next Odyssey Project
Official Contests
All "official" contests will begin at midnight PST on the start date and
end at 11:59 PST on the end date. This applies to all Community Relation
run contests and all deviantART sponsored contests.

denotes US only contest

Children's Book Vexel Contest
-
Deadline September 27, 2012

Draw This Again Contest
-
Deadline September 30, 2012

Fotolia 4: Stockpocalypse Challenge
-
Deadline October 5, 2012
Community Relations Projects

projecteducate
This week:
Photojournalism

ArtHistoryProject
This month:
Literature

Bi-weekly Critique Nights

Did You Know?

Gallery Description Updates

Check them out and see how you can get involved!
Informative News & Events

Scheduling the next NYC devmeet - [please vote]!

50 Super Group Status Project

Icons for a Good Cause

Art History Week 1 Roundup

Free Street E-books

Learning about Lighting

Make a Difference 174

Photography Troubleshooting - Dull Images on dA

Photography Troubleshooting: The Watermark FAQ

Praising Life Project

Presenting Projects: Art for Trees

Save the Date - We're Having a Party

Six Word Stories and Other Flash Fiction

DeviantMEET in Utrecht

Vexel Art HURTS You

dA Related Update: Restructure Suggestions List

Forum Events Calendar

Prompt 13: The Beginning
Features & Interviews

No So Traditional Tuesdays #2

Nom Nom #16

The LOL Corner #127

An Interview with a Very Scary Dessert

Artisan Craft Features 7

Child Days

Creeping Wednesday 6

Darkroom Exposed - JakezDaniel

Feature: Doctor Who

Features VII

Life Through a Lens 9

Lush

Manga/Anime Features Vol 37

Member Feature 9 with Ordre-symbolique

People and Portraits Exposed - 6

ProjectPorkchop Vol156

This... to That

Corrie Nielsen Interview

Deviousness Award Interview with SaTaNiA

Spreading the dA Love Volume 16

Sweet Things

The Power of Ideas #8

Tuesday Treats: Wild Times

On the Red Carpet Vol 1

Another dAmn Interview: nikkidoodlesx3

Top 50 Portraits Submitted to deviantART this Week

Celebrating Diversity 1
Groups

ManipulateThis
's new challenge is "A Rose, A Parrot, An Apple". Only members can participate, but membership is currently open. This challenge ends September 29th.

Chat,shoot and build your skills
with
photohunt
Commissions

Emergency Chibi Commissions by Explosiv22

Comprehensive list of deviants who offer Points Commissions
Whoas - Theme: Water
<da:thumb id="133820560"/>
-----------

To contribute to the next installment of "Pimps & Whoas" please include it in the
comments below
with the appropriate links and information. If promoting groups, please include a description of the group so people know why they should check it out! Also use devtags not icontags eg:
communityrelations
not

What I'm looking for from you guys:

News, Features or Interviews you want to promote

Groups you want me to feature or highlight

deviations that follow the theme for that issue

DevMEETs or events going on around you or being hosted by you.

Commission information for those looking for Commissions

Anything else you feel you want the deviantART community to know about!
Next installment to be posted
September 26, 2012
and the theme for the "Whoas" is
Rainbows
.
Wanna suggest a theme? Note
Moonbeam13
with your ideas!