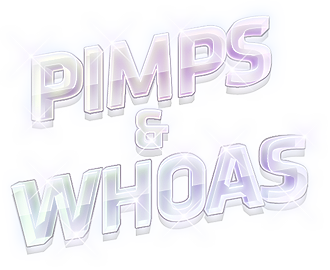 Pimps
dA News

Join us for a deviantMEET in Las Vegas

Site Update: Username Symbols, Mentions

New Username Symbols: The Journey

Introducing the New Gallery Framed Print

Site Update: Gallery Frames, Description Writer

New Username Symbols: Extended Thoughts

X AWAY - Feedback Plz
depthRADIUS

Surrealism

Mini Horror Reviews: Insidious

Mini Horror Reviews: Mama

Mini Horror Reviews: Evil Dead (2013)

Mini Horror Reviews: Texas Chainsaw 3D

Mini Horror Reviews: Sinister

Mini Horror Reviews: Lords of Salem (2012)

Mini Horror Reviews: Phantasm (1979)

Mini Horror Reviews: The Orphan (2009)

Mini Horror Reviews: Hellraiser (1987)

Mini Horror Reviews: The Last Exorcism (2010)
Official Contests
All "official" contests will begin at midnight PST on the start date and end at 11:59 PST on the end date. This applies to all Community Relation run contests and all deviantART sponsored contests.

denotes US only contest

Billy Blue Change Your World Contest
-
Deadline October 22, 2013
(Open to Australia Residents Only)

Art Theme Contest
-
Deadline October 24, 2013

Anthro Challenge 100 - Pumpkin, Potion, Candy
-
Deadline October 31, 2013

Trick or Treat Contest
-
Deadline November 1, 2013

Fiendish Fan Fiction Contest
-
Deadline November 1, 2013

Design a Halloween Character Contest
-----------

To contribute to the next issue of "Pimps & Whoas" please include it in the
comments below
with the appropriate links and information. If promoting groups, please include a description so people know why they should check it out! Also use devtags not icontags eg:
communityrelations
not

What I'm looking for from you guys:

News, Features or Interviews you want to promote

Groups you want me to feature or highlight

deviations that follow the theme for that issue

DevMEETs or events going on around you or being hosted by you.

Commission information for those looking for Commissions

Anything else you feel you want the deviantART community to know about!
Next issue to be posted
November 1, 2013
and the theme for the "Whoas" is
Day of the Dead
.
Wanna suggest a theme? Note
Moonbeam13
with your ideas!