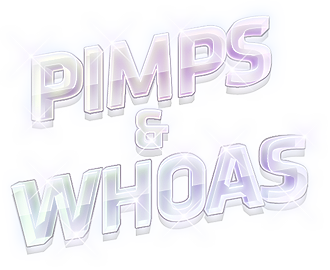 Official dA News

Enhancing the Quality of your Journals

The Fractal Universe

As Enduring (and as fleeting) As the Gods

Face Your Monster Contest Winners


Introducing the deviantART Twitter Network

Category Changes

New Gallery: Traditional > Typography > Misc

deviantART and Journal Spam: What we're doing


Regarding SOPA & deviantART

Cutting Edge Prints, Week 46/11

The Resource Roundup




Project Educate

Fan Art

An Introduction to Fan Art Week!

Fan Art in Cosplay

Interview with
sakimichan

Interview with
XII-Itachi
Pin Up & Glamour Photography

Origins of Pinup & Glamour

Interview with *SimonGreek

Pinup & Glamour Groups

Pinup and Glam DDs

Men in Pinup and Glamour

Interview SchwarzWieEbenhol

Flowers

Interview with polarimpress

Music Features

Interview with ankooru

Fruit Features

Pinup and Glams ABCs

Pinup and Glam Week Roundup!
Informative News & Events

Thanksgiving Note Project 2011

deviantART Holiday Art Swap -ends November 24th
so hurry!

Waterforward: A project of Humanitarian Proportion

Fairytales AC Challenge!

Second Chance around the World Contest Winners


Coming Home for Christmas Contest

Xmas Raffle: Give your Friends a Chance!


Awareness


Helping a deviant in need


Street Photography for dummies


Literature DDs and You
Features & Interviews

I came, I dAmned, I founded!

An Absurd Interview with `Mirz123


Traditional Tuesdays

Life Through a Lens 5

Staff Picks November

Manga/Anime Spotlight izka
Groups

HammeredPoetry
returns with the most challenging poetry prompts on deviantArt. Submit to the
Etymology prompt
and keep your eyes peeled for a dastardly December contest.

dArtzine
is an independent webzine that focuses on promoting artists from Deviant Art and out of the community as well, we base the selection of the art included in the issues on the quality, concept, ORIGINALITY, and uniqueness as well as style and technique that the artists have. Nevertheless the webzine has a section special for beginners, where these ones will be encouraged to progress in their technique and helped by monitoring this progress.

DreamyArt
is up and running and encouraging deviants to join and share their beautiful edam based art work!
Whoas - Theme: Fan Art
:thumb145939362:
:thumb110929148:
:thumb173044694:
-----------

To contribute to the next installment of "Pimps & Whoas" please comment
below
with the appropriate links and information. If promoting groups, please include a description so people know why they should check it out! Also use devtags not icontags eg:
communityrelations
not

Next installment to be posted
December 7, 2011
and the theme for the "Whoas" is
Snow
.
Wanna suggest a theme? Note
Moonbeam13
with your ideas!