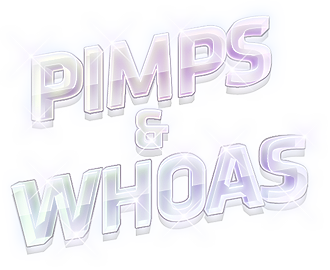 Pimps
Official dA News

Pick Your Discount

Site Update: Bug Fixes and Feedback

Site Update: Adjustment Tools in deviantART muro

Celebrating Deviousness - May 2013

CR Newsletter March/April 2013
depthRADIUS

Lady Gaga, Reduced to Ashes, a Phoenix to Arise

Artists on Writers: No.1

Beauty as a Force of Energy

Follow

for more articles.
Community Relations Projects

projecteducate
Current
: Community Week
Next Week
- Photography Week

ArtHistoryProject
Current Month
- Performance Art
(Body Art & Modification, Street Art & Graffiti and Cosplay)
-----------

To contribute to the next installment of "Pimps & Whoas" please include it in the
comments below
with the appropriate links and information. If promoting groups, please include a description so people know why they should check it out! Also use devtags not icontags eg:
communityrelations
not

What I'm looking for from you guys:

News, Features or Interviews you want to promote

Groups you want me to feature or highlight

deviations that follow the theme for that issue

DevMEETs or events going on around you or being hosted by you.

Commission information for those looking for Commissions

Anything else you feel you want the deviantART community to know about!
Next installment to be posted
May 22
and the theme for the "Whoas" is
Birds
.
Wanna suggest a theme? Note
Moonbeam13
with your ideas!