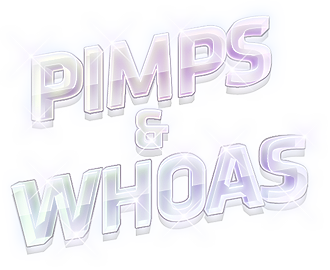 Pimps
Official dA News

Username Changes Now Available

Odyssey Into 2012 - Engage Wonderment Update

The New deviantART muro featuring Redraw

Brian Taylor Outlaw of Independent Cinema

Congratulations Hal2008

Site Update New Sta.sh Writer Toolbar

CEA Blog Mature Content

Prints that Defy Gravity

A Contest in Time a Milestone of the New Age

The Tree as Beautiful Machine
Official Contests
All "official" contests will begin at midnight PST on the start date and end at 11:59 PST on the end date. This applies to all Community Relation run contests and all deviantART sponsored contests.

denotes US only contest

Freaky Friday Fan Fiction Contest
-
Deadline May 25, 2012

A Whole New World Contest
-
Deadline May 30, 2012

Childhood Memories Pt - 2
-
Deadline May 31, 2012

This or That Emote Pack Contest
-
Deadline June 1, 2012

So You Think You Can Street Photography Contest
-
Deadline June 15, 2012

Culinary Creations
-
Deadline June 25, 2012
Community Relations Projects

projecteducate
and
ArtHistoryProject
are both groups! Check them out and get involved


Art History Project
See full schedule
here
Informative News & Events

Amsterdam Devmeet - July 1st

Bi-Weekly Critique Events


Lost Kids Contest on Facebook

Help Wanted: It's simple don't be scared!

Digital Dolls Information Catalogue

May Contest Navigating deviantART

Aprils Challenge Stalk a Staffer or CV Results


Incendiary Intent Still Raising Funds

Challenge 11 - Kimono Girls Open

Win the Graffiti Planet 2 book

A Visual Guide to Street Photography

Urban and Rural Group Overhaul

One Epic Journey Needs your help!
Features & Interviews

Traditional Tuesdays 26

The Discovery Channel XI

Awesome Artisan Crafts - Woodwork

Music Mondays 11 - Turntablism

Inspirational Artisan Crafts 20

Manga/Anime Spotlight - blizztheevilone

PE Vexel Week Sum Up

ProjectPorkchop Vol 122

Another dAmn Interview admx

The Ladies of Lit Vol XXI

WNC Monthly Feature No-18
Groups

The "Empire Of The Dark" is having it's first inter-group contest, "Nazul, The Dark Riders". All members of
DarkArt-Challenges
,
dA-Morgue
,
Lovingart
and
dA-Skeleton-Crew
are invited to get involved. The contest runs from May 15- June 16. Details will be available at each group on May 15th.

LitResources
is hosting its first contest of the year, as it works on reviving its activities in the literature contest. The contest is a prompted based contest for both poetry and prose, and scheduled to run until June 8 (if any changes to the run date are made, it will be announced). For more information check out the
info here
or note
FailedStar
and/or
LadyLincoln

SolutionsSanctuary
Contest build a tutorial that helps new members navigate all corners of deviantART! Get the details
here

Contest Team dArt Show Down Win Points and Subs + More! Hosted by
TimberClipse
and
IceXDragon
in conjunction with
DevNews
Get the details
here

lacoterie
is a group about being as much of a virtual friendly corner coffee shop as possible, a place where ideas are tossed around and cemented and change is welcomed and encouraged and not just used as tips for the baristas. Throughout the month of May, we're running our annual
Transgressions Contest
on the theme of "Vices and Virtues", open to both poetry and prose.

SolutionsSanctuary
is a group that aims to dispel myths and cure complaints around deviantART. In May we'll be focusing on navigation around dA!

Critique-It
is opening the gallery to all art forms this month only! More details
here
Commissions

Omar-Dogan
's commission list for
SDCC 2012
Whoas - Theme: Dreams
-----------

To contribute to the next installment of "Pimps & Whoas" please include it in the
comments below
with the appropriate links and information. If promoting groups, please include a description so people know why they should check it out! Also use devtags not icontags eg:
communityrelations
not

What I'm looking for from you guys:

News, Features or Interviews you want to promote

Groups you want me to feature or highlight

deviations that follow the theme for that issue

DevMEETs or events going on around you or being hosted by you.

Commission information for those looking for Commissions

Anything else you feel you want the deviantART community to know about!
Next installment to be posted
June 6th, 2012
and the theme for the "Whoas" is
City Life
.
Wanna suggest a theme? Note
Moonbeam13
with your ideas!