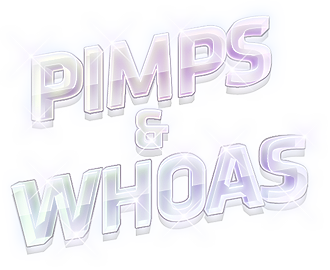 Pimps
Official dA News

Scrap Trap Update

The Helpdesk year in review

Welcoming New Community Volunteers

Cthulhu is Still Calling

Alicexz - Living Rainbow Taking Flight

Art We Luck

Resource Roundup

Site Update - New Writer Look and HTML Changes

Sherlock Holmes - The Ever Evolving Icon

Changes for the Macro Gallery - Your thought

Return to Comic-con

New deviantART Thumbnails

Site Update: New Writer Look and HTML Changes

The Dead Places - The Visual Delicacy of Decay

San Francisco deviantMEET Wrap Up

How to Communicate with the CEA

The 2012 deviantWEAR preview

deviantART is hiring!
Official Contests
All "official" contests will begin at midnight PST on the start date and end at 11:59 PST on the end date. This applies to all Community Relation run contests and all deviantART sponsored contests.

denotes US only contest

Collaborative Digital Doll Contest
-
Deadline April 2, 2012

8-Bit deviantWEAR Design Challenge
- Deadline April 6, 2012
Community Relations Projects

projecteducate
-
Current week:
Stock and Resources
Next Week:
Typography

Art History Project
See full schedule
here
Informative News & Events

Stock Provider Interviews - AustriaAngloAlliance

So You Want to be a CV

Unofficial Fandom Calendar

Contest Announcement - Relaxation
- Deadline March 31, 2012

Member a month project

Internship Malawi - support now!

The Village Bicycle Project

Just Be Nice

Script Frenzy and NaPoWriMo

Love Is… Vexel Contest Winners

Project Educate: Tips and Advice - Atmosphere

Fanart Used to Save Community

Art History Project: Art Nouveau

Share Your Skills - Tutorials and Resources

The Journal Portal and Categories Explained

catluvr2
is raising money
for autism, support his walk

Of Copyright & Premades

Digital Makeup Photoshop Tutorial

Bi-Weekly Critique Events
Features & Interviews

I Came, I dAmned, I founded

Lit Fortnightly March 14

ProjectPorkchop Vol 106

Undiscovered Deviants February 8th

The Meaning of Your Name Project

Photography Weekly Edition Thirteen

Wednesday Feature Red

Obscured Photos Features 89

Spreading the dA Love Volume 11

Traditional Tuesdays

The A, B, Cs of Cosplay

Manga/Anime Spotlight - Odunze

Serenade Me Sinister: Florence and the Machine

Cities of the World: London

Quolia's Showcase Vol VII

Photography Weekly Edition 14

Friday Night Street Specials v3.3

#223

Absurd Interview with delya

Awesome Artisan Crafts XIII

WNC Monthly Feature No 16

Devious Minds - Transientart

Create Your Own World

I Came, I dAmned, I Founded

Lit Up Vol V
Groups

Daily-Drawing
- Provides a main topic, then three smaller ideas every day. Artists can use all of them in one picture, or just choose whichever. Any type of art is accepted, but it's mainly to help people expand what they draw, get themselves out of art blocks, and motivate!

InternationalFAQ
- Our efforts to bring the FAQ to the community in different languages will take some time. For the time being, we are focusing only on translating general questions for adCast, deviantART, deviantFILM, deviantWEAR, Groups, Ordering Support, Subscription Service, and Prints Service.

DeviantCare
- a group where people can talk about personal issues in private, because not everyone may feel comfortable talking about it in public or with people who know them personally, for one reason or another. We have members with knowledge and personal experience dealing with a lot of different issues, and we hope our experiences and advice will help other people who are dealing with the same.

The-DA-advice-line
- We are a group dedicated to helping people in any way possible, we have an anonymous advice journal, submit a problem and we will try our best to help, tutorials and support for everyone. We want to help people in every way possible. if you have a question we have the answer for it. We can help you with problems that you have, personal, educational, DA problems, bullying, etc etc. We won't give up on you.

OC-Challenge
- Not your normal original character group, we post regular challenges in which you take the theme and create a piece of work using your own original characters. Awesome prizes from dA subscriptions, features, and art! We also advertise commissions and contests for our members.

DragonsandElves
- A group for people who love the leading races of fantasy - dragons and elves. If you love to find art of the beautiful creates or even love to draw them yourself, then this is a great group to check out. Also hosts regular contests and advertises the commissions and contests of its members.

CarolinaAnimeArtists
- A gathering place for artists from North and South Carolina. We accept anime/manga, cartoon/comic, and anthro art. Our group is new, but we plan to hosts contests, advertise the commissions and contests of our members, and plan regular devMEETS at local conventions.

iPhotograph
- A fantastic Photography group that is based in a chatroom on dAmn. We host critique nights a few times a week . We are here to help you improve on your photography and answer any questions you may have with cameras. So stop by the iPhotograph Chatroom and say hello.

photohunt
- A fun Photography game! The task is you will be given a word and you have 20 minutes to go shoot it and post it in the Photohunt Chat Best photo wins! I dare you guys to come play just ONE game. You will be hooked.
Whoas - Theme: Green
-----------

To contribute to the next installment of "Pimps & Whoas" please include it in the
comments below
with the appropriate links and information. If promoting groups, please include a description so people know why they should check it out! Also use devtags not icontags eg:
communityrelations
not

What I'm looking for from you guys:

News, Features or Interviews you want to promote

Groups you want me to feature or highlight

deviations that follow the theme for that issue

DevMEETs or events going on around you or being hosted by you.

Commission information for those looking for Commissions

Anything else you feel you want the deviantART community to know about!
Next installment to be posted
April 4, 2012
and the theme for the "Whoas" is
Watercolours
.
Wanna suggest a theme? Note
Moonbeam13
with your ideas!