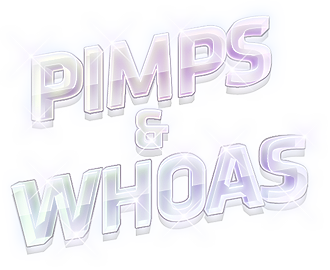 Pimps
Official dA News

Celebrating Deviousness - June 2014

Community Operations Newsletter - June 2014

Prints 101: Changing Your Print Source File

Site Update: Film Submission

Site Update: Welcoming New Deviants
depthRADIUS

The Stock Market No 10
Official Contests
All "official" contests will begin at midnight PST on the start date and end at 11:59 PST on the end date. This applies to all Community Relation run contests and all deviantART sponsored contests.

denotes US only contest

The Transformation Challenge
-
Deadline June 24, 2014

SuicideGirls Fan Art Contest
-
Deadline June 27, 2014

World of Water
-
Deadline June 30, 2014

AnthroChallenge #108 - Thank a Mailman
-
Deadline June 30, 2014
Community Relations Projects

projecteducate
Current Week: Traditional Art
View the whole schedule here

The Art History Project: J B C Corot

Check them out and see how you can get involved!
Informative News & Events

Project Educate Sign Ups for Prose and Poetry Basics Week

A Brief Discussion on Limited Palette

A Smattering of Lit News

Acts of Random Kindness

Andy Warhol

Anime and Manga News - June 2014

Challenged around deviantART

Comic Book Recommendation List 1

Community Projects and Events

Creative Craft Challenge - Paper Models

Dear Artists

deviantART Film Submission Issue

Survey - Win 800 Points

Encouragement

Golden-Knight Emote Contest

Introducing the Hero Challenge

June Workshop - The Wit in TV Script

News and Weekly Gallery Highlight

Painting With A Knife

Photography vs Painting

Plot a Scene Workshop

Stitch Dictionaries: How to Make them Useful

The Great Lit Crit Event

The Triumph Project

Traditional Art Tutorials on deviantART

Traditional Art Week Introduction - June 2014
Features & Interviews

-404 Deviant Found Vol 43

10 x 10 Underground

3 Photomanipulators you really should be watching

Adjusting the Antennae Ep. 11

APN Suggestion Saturday 20

Awesome Art IX

Awesome Stock Week Feature No 1

Beast Vision Vol 09

Daily Fractal Feature for June 10, 2014

dArp - Water

Digitally Delicious - June 11th

Equine Escapades Vol09

Fan art Friday: Care Bears

Fan Art Wonders - 4

Fella's ArtFest - June 2014

FellArt - A Feature of Fella Related Art

Friday Night Specials v6.1

Hannibal Feature

League of Lit Groups Vol 12

Love dA Lit: Issue 172

LUSH: Pinup and Glamour Features

Monday Munchies (10)

Photographer of the Week: Daykiney

Photomanipulators Suggested by You

SA Interview - Sandara

Senior Selections 2

SLS 05 w/NatashaBreen Key Feature

Space Travellers

Stock Radar #7

The Ladies of Lit Volume XLIII

Traditional Tuesdays 74

Tutorials and mini sculptor plans

Undiscovered Weekly: Literature
Groups

Madmen-Asylum
a group of mad artists and writers is holding
The Longest Night - One O'clock: Erotomania
Contest

deviant365 aims to uphold the core values of deviantART through weekly tasks that encourage creativity, community, and artistic growth.


fella
aims to be a welcoming space, primarily for new members, providing useful resources and practical assistance from friendly, approachable deviants, leading to easier navigation of the site and an enjoyable, positive deviantART experience.

DudeLetsDiet
New motivational group for weightloss, weight gain or getting fit. Or anyone who would like to support others in their journey


photohunt
A fun Photography game! The task is you will be given a word and you have 20 minutes to go shoot it and post it in the
#PhotoHunt
chatroom. Best photo wins! I dare you guys to come play just
ONE
game. You will be hooked.


Infectious-Kindness
is
a group dedicated to making dA a better place, with a much more open community, and supportive atmosphere where people don't just appreciate each other, but also support and care about each other. The members of this group are people who are dedicated to this purpose, and they participate in the group by performing random, and meaningful acts of kindness. Whether it be simply encouraging someone who feels that they are in a slump, or going the full mile and giving someone a premium membership, this group is designed to encourage all things that will bring the dA community closer together, and make this website a much more friendly and fun place to be.
Commissions

Commission info for
Endling

Commission info for
ForgottenAmnesty

Commission info for
MarieJane67777

Commission info for
MasterPlanner

Commission info for
LightningSilver-Mana

Commission info for
callykarishokka

Commission info for
ChadRocco

Commission info for
jocarra

Commission info for
armaina

Commission info for
Talty
Whoas - Theme: Roses
-----------

To contribute to the next issue of "Pimps & Whoas" please include it in the
comments below
with the appropriate links and information. If promoting groups, please include a description so people know why they should check it out! Also use devtags not icontags eg:
communityrelations
not

What I'm looking for from you guys:

News, Features or Interviews you want to promote

Groups you want me to feature or highlight

deviations that follow the theme for that issue

DevMEETs or events going on around you or being hosted by you.

Commission information for those looking for Commissions

Anything else you feel you want the deviantART community to know about!
Next issue to be posted
July 9, 2014
and the theme for the "Whoas" is
Cute Animals
.
Wanna suggest a theme? Note
Moonbeam13
with your ideas!