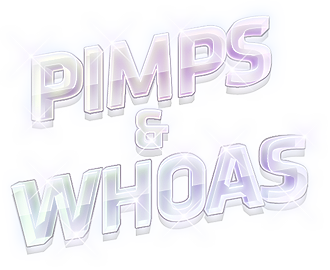 Pimps
Official dA News

Odyssey Into 2012 - In Retrospect

Introducing the deviantART Collection on Fotolia

Size Does Matter - Artisan Crafts News

For My Own Safety

Site Updates Week 2 of 2012

Popular Results for Browse

The Resource Roundup 4

Artist on Fire: The Creative Juggernaut, Ben Heine

Art we Heart: Flight

Top 10 Prints of 2011

Site Updates: January 27
Official Contests
All "official" contests will begin at midnight PST on the start date and end at 11:59 PST on the end date. This applies to all Community Relation run contests and all deviantART sponsored contests.

denotes US only contest

A Picture Paints 1000 words
- Deadline January 31, 2012

Create A Game Level Contest
- Deadline February 20, 2012

Love Is Contest
- Deadline March 10, 2012
Community Relations Projects

projecteducate
- Current Week: Anthro / Next Week: Body Art

Art History Project
See full schedule
here
Informative News & Events

How to: Critiquing Artwork

devaintART.com Pixel Project

Anthro vs Furry - A Semantics Problem

I can't Draw

Community Interaction Project - Day 6

Vacansopapurosophobia

Killing a Character by
#writers
-workshop

The Missing Character Fan Art Contest

The Link System Users Guide

Project Plushie
-Donate today!

Warm Winter Project - 2012

Body Art History Modern Day

GimmeFeedback ArtQuest 2012 - Help Wanted

Booyah hiring badass animator for Seattle

Birthdays, Donations and you!

Want Comments?

Pair of Canadian teens launch Lego man into space

Schoolism Workshop in Sao Paulo Brazil

The Photography Galleries: Why and How to Suggest

Please help get Amaranthine Project Avatar Going
Features & Interviews

The Founder's Favourites 1st Edition

Photictures XXXII

Forum Features December 2011

What I Do at DeviantART

Hidden

I Came, I dAmned, I founded #21

Feature from All About Film

Serenade Me Sinister: Katatonia

Manga/Anime Spotlight: touchedvenus

Emotiviews 13 - Interview with Kyramy

Wednesday Feature: Artistic Nudes Fashion

Street Photography: The Capture vs The Post

Cities of the World: Bangkok

Why You Should Watch Saiyagina

Expose Lit: Your Literature Lifeline

UnseenArtists Self Pimp-Out Vol. 32

Friday Night Street Specials v1.4

An International Treasure Feature

Your Picks, my Page
Groups

dAseniors
- The senior members of deviantART get together and do awesome things like
the weekly hunt!

seniormentors
- Check out the
new group activity here

dAWishingWell
is a group dedicated to helping make wishes come true one deviant at a time!
Whoas - Theme: Magic
-----------

To contribute to the next installment of "Pimps & Whoas" please include it in the
comments below
with the appropriate links and information. If promoting groups, please include a description so people know why they should check it out! Also use devtags not icontags eg:
communityrelations
not

Next installment to be posted
February 8, 2012
and the theme for the "Whoas" is
love
.
Wanna suggest a theme? Note
Moonbeam13
with your ideas!