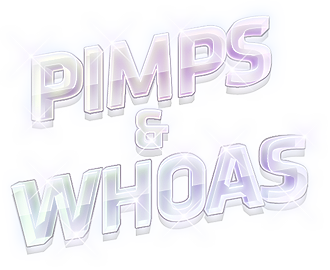 Pimps
Official dA News

How Malware Works via Banner Ads

Prints Payments Q4

The Timeless Code of the Eternal Outsider

2011 As Seen Through Art

deviantART is Hiring

Odyssey Into 2012 - In Retrospect

Celebrating Deviousness - January 2012

Happy New Year From deviantART
Official Contests
All "official" contests will begin at midnight PST on the start date and end at 11:59 PST on the end date. This applies to all Community Relation run contests and all deviantART sponsored contests.

denotes US only contest

Letters to My Younger Self Contest
-
Deadline January 12, 2012

A Picture Paints 1000 words
-
Deadline January 31, 2012

Create A Game Level Contest
-
Deadline February 20, 2012

Love Is Contest
-
Deadline March 10, 2012
Community Relations Projects

Project Educate
-
Current Week: deviantART Related

Art History Project
- See full schedule
here
Features & Interviews

An Absurd Interview with LMRomero!

Emotiviews 12 - Interview with Sailor Pikmin

Life Through a Lens 7

20 under 40 vol. 23

Friday Night Street Specials

Show and Tell Feature

Artisan Crafts Themes IV

Cutting Edge Prints Week 01/12

Traditional Tuesdays

First Weekly Donators Feature

So I Herd U Liek Features

Artists to Check Out PArt 8

Wednesday Features Artistic Nudes - Blue

PinkParasol
Informative News & Events

Dear Lit Community, Some Solutions

Complaint Challenge - Daily Deviations

Complaint Challenge

Let's Think Art Vs Design

The City in the Sky

Artisan Crafts Themed Challenge - Dreams

Project Love

Tip of the Day
Follow
imaginism
to get more of these awesome tidbits!

The Senior Stache is here

Disney, Universal and FilmRoman are hiring!

Your Favorite Deviation of 2011

Explicit

Creative Craft Challenge - Paper Mache

London Chinese New Year Pubcrawl Saturday, January 28th

Comic Book Opportunity - OCCUPYCOMICS

January Holidays, Events and Awareness
Groups

Photo-Challenge-52
- This group is dedicated to the 'a photo a week for a year' challenge.

deviant365
- a challenge a day! Keep your creativity and deviousness flowing all year round.

hq
- Where to find everything you want to know about deviantART and what's going on!

communityrelations
- stay in touch with the Community Relations team and what we're up to

Whoas - Theme: Santa
-----------

To contribute to the next installment of "Pimps & Whoas" please include it in the
comments below
with the appropriate links and information. If promoting groups, please include a description so people know why they should check it out! Also use devtags not icontags eg:
communityrelations
not

Next installment to be posted
Wednesday January 25th
and the theme for the "Whoas" is
Magic
.
Wanna suggest a theme? Note
Moonbeam13
with your ideas!