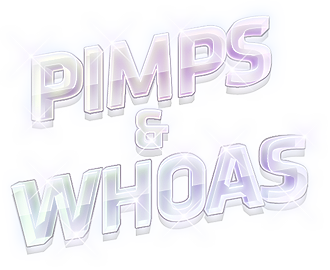 Pimps
Official dA News

Celebrating Deviousness - February 2012

Pin Up From Objectification to Empowerment

The Great Valentine Exchange

Site Update Comment Counts on Thumbs and More

Giving Your Stacks an Introduction

Artists to Check out - Part 10

Cute Monsters deviantWEAR Design Challenge

Emoticon Gallery Changes

Cosplay from Fandom to Identity
Community Relations Projects

Community Projects Update

projecteducate
is now a group! - Watch us and learn how you can get involved in upcoming Project Educate series!

Art History Project
See full schedule
here
Informative News & Events

Proposed Projects Category Changes

Ongoing Community Projects

Next San Francisco SketchBomb February 25, 2012

February's Solution Sanctuary: Critique

Be a Hero, Report a Miscat!

arteporamor
(Means Art for Love) and is
MelGama
's charity project to get money to Brazilian Organizations.

Anthro Challenge #81

Support Beccaclious in the Race for Life 2012!

Derby Devmeet - March 31, 2012

Gifts for the next Emote CV Project

Tip of the Day - Traits of a Good Artist

Commission guruubii!

How do you do that? Clean Line Art

Marwell devMEET - date set!

Artisan Craft Themed Challenge - Hearts

Accepting Mentees - How do you do that?

Heart Art Submissions are open!

The Social Currency of Opinion

Amaranthine Project

The Senior Stache is here!

Perspective

My Kid…

Need A Tutor?

News February 2012
Features & Interviews

Demonstrably Deviant Issue II

Shuurei's Weekly Features of Randomness III

Weekly Hunt 37

On Shadow and Light

Listen to an Interview with $Makepictures

How They Did It - The Story Behind the Shot V2

The Ladies of Lit Volume XVIII

Emoticonists on dA - 4

Inspirational Artisan Crafts #13

Forum Features - Dragons Chinese New Year

Ask Frocktarts anything!

TypoTalks with suqer

Your Picks My Page Vol 2

Fairy tale Fantasies and Inspirations
Groups

Critique-It
's Photography week has begun! I would so appreciate any help pointing members of the photography community to our group. You can find details in their
weekly blog
.

Lit-Visual-Alliance
, a group dedicated to encouraging literary artists to work with visual artists,
announces its first contest

Not getting enough exposure in the literature community? Feel intimidated? Don't know where to start?
Expose-Lit
is here!

vicious-verse
- A poetry only literature group dedicated to dark verse. Our Jungian shadow must be expressed so that we may integrate our disparate selves. vicious-verse shall be a safe haven for the dark poetry that festers within us. We must be completely human if we are to know ourselves.
Whoas - Theme: Love
-----------

To contribute to the next installment of "Pimps & Whoas" please include it in the
comments below
with the appropriate links and information. If promoting groups, please include a description so people know why they should check it out! Also use devtags not icontags eg:
communityrelations
not

What I'm looking for from you guys:

News, Features or Interviews you want to promote

Groups you want me to feature or highlight

deviations that follow the theme for that issue

DevMEETs or events going on around you or being hosted by you.

Commission information for those looking for Commissions

Anything else you feel you want the deviantART community to know about!
Next installment to be posted
February 29, 2012
and the theme for the "Whoas" is
Green
.
Wanna suggest a theme? Note
Moonbeam13
with your ideas!