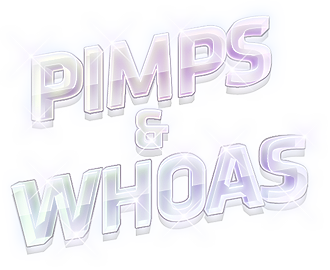 Pimps
Official dA News

Odyssey Into 2012

Sta.sh Updates Released! More to Come

The Traditional Through a Cracked Prism

deviantART Holiday Headquarters 2011

The Cutting Edge Prints Week 49

dA Logo T-Shirt Design Challenge Winners!

Deviousness December 2011
Informative News & Events

Free Plushie giveaway!

Miami deviantMEET Review!

New Category in the Sculpture Gallery!

Critique Night on Sunday December 11th

December Artisan Craft Challenge: Winter Days

More Ways to Promote your Work on dA

Know Your Basics: Perspective

Photography News Edition Three
Features & Interviews

Anthro Artist Feature and Interview with Sugarpoultry

Art Yule Love

lust.beauty.envy

Manga/Anime Spotlight on Russian-Lullaby

Manga/Anime Spotlight on AwsumZ

Traditional Tuesdays #4

The LOL Corner 116

Who Needs Colour Anniversary Feature!

Inspirational Artisan Crafts 7

Namie-kun: Inspirational Artist

Photography Discovered 5

Friday Night Street Specials v12.1

Thursday Feature Artistic Nude Bodyscapes

Groups feature II

Wild c-t-elder has appeared!

Typo Feature - Food and Drink

Emotiviews 9 - Interview with Lushbob
Official Contests
All "official" contests will begin at midnight PST on the start date and end at 11:59 PST on the end date. This applies to all Community Relation run contests and all deviantART sponsored contests.

denotes US only contest

MandarinMoon
-
Deadline December 14, 2011

Childhood Memories Contest
-
Deadline December 15, 2011

Vector Your Christmas
-
Deadline December 25, 2011

Past, Present and Future Emoticon Contest
-
Deadline January 8, 2012

A Picture Paints 1000 words
-
Deadline January 31, 2012
Project Educate

Transportation Photography

Transport Photography Contest
- Ends on the 11th!

Photographing Vintage Cars

How to Photograph Cars
3-Dimensional Art

3D Printing - An Overview and Interview with Olaf Diegel

3D Modeling Contest!

Introducing the 3D Library

The 3D Library

Types and Aspects of 3D Art + Scavenger Hunt

Why Your Renders Suck and What You Can Do About It,
Part 1
and
Part 2

Industry Chat
in
#CommunityRelations
! (Chat log can be found
here

Chat Event Survey

Interview with Pixar's Enrico Casarosa

A Picture Paints A Thousand Words Art Contest

Prizes, Features, and Thank Yous
Fan Art

An Introduction to Fan Art Week!

Fan Art in Cosplay

Interview with
sakimichan

Interview with
XII-Itachi

Tutorials Feature - Cosplay

Features Old - School

The 2011 FAN-tastics Anthro

Fan Art as Emoticons

Tutorials Feature - Traditional

Features - Rare Fan Art

The 2011 FAN tastics - Cartoons Comics

Interview with *Loopy-Lupe

Interview with *DavidDeb

Fan Art in Flash

Tutorials Feature - Digital Art

Anthromorphic Fanart Features

The 2011 FAN tastics - Digital Art

Interview with ~Eledora

Interview with ry-spirit

Fan-Fiction for Dummies

Fan Art Features Fan Fiction

Tutorials Feature Fan Fiction

Interview with `YukiMizuno

Interview with = panatenshi

The 2011 FAN tastics Fanfiction

Fan Art in Artisan Crafts

Tutorials Feature Fan Artisan Crafts

Crossovers

Interview with `rydi1689

Interview with *amg192003

The 2011 FAN tastics Manga-Anime

3D in Fan Art

Fan Art Features 3D

Groups Feature I

Interview with *purplekecleon

Interview with ~FloatingUkuku

The 2011 FAN tastics - Skins

Vector Fan Art Feature

Groups Feature II

The 2011 FAN tastics - Wallpaper

The 2011 FAN tastics - Traditional Art
Whoas - Theme: Snow
:thumb188557722:
:thumb163510387:
-----------

To contribute to the next installment of "Pimps & Whoas" please include it in the
comments below
with the appropriate links and information. If promoting groups, please include a description so people know why they should check it out! Also use devtags not icontags eg:
communityrelations
not

Next installment to be posted
December 21, 2011
and the theme for the "Whoas" is
Santa
.
Wanna suggest a theme? Note
Moonbeam13
with your ideas!