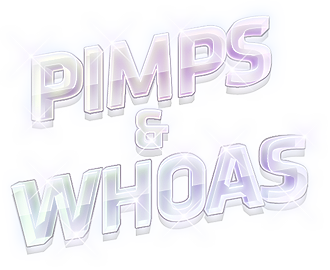 Pimps
Official dA News

Site Update: Nested Stacks, Prints Agreement

Calendars Updating the Cover Year

Site Update: Staff Retreat, Holiday HQ

Las Vegas deviantMEET Wrap Up

Important Notice About Account Security

Site Update: Bug Fixes and Feedback

Submit to deviantART Directly From Sketchbook Apps

Happy Holidays From the Community Operations Team

Celebrating Deviousness - December 2013

devART
depthRADIUS

Artists on Writers No 3 - Pablo Neruda
Official Contests
All "official" contests will begin at midnight PST on the start date and end at 11:59 PST on the end date. This applies to all Community Relation run contests and all deviantART sponsored contests.

denotes US only contest

3 Differences - 3D Art Contest
-
Deadline December 21, 2013

Anthro Challenge 102 - Giving
-
Deadline December 31, 2013

Out of the Box Photomanipulation Contest
-
Deadline January 10, 2014
-----------

To contribute to the next issue of "Pimps & Whoas" please include it in the
comments below
with the appropriate links and information. If promoting groups, please include a description so people know why they should check it out! Also use devtags not icontags eg:
communityrelations
not

What I'm looking for from you guys:

News, Features or Interviews you want to promote

Groups you want me to feature or highlight

deviations that follow the theme for that issue

DevMEETs or events going on around you or being hosted by you.

Commission information for those looking for Commissions

Anything else you feel you want the deviantART community to know about!
Next issue to be posted
January 16th, 2014
and the theme for the "Whoas" is
Butterflies
.
Wanna suggest a theme? Note
Moonbeam13
with your ideas!