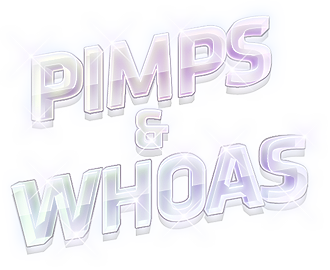 Pimps
Official dA News

Wayne White - An Embarrassment of Talents

Mythical Cartography - The Artistry of Maps

Site Update - New deviantART Thumbnails

Site Update: Thumb Grid to Beta Redraw Button

Imagine the Possibilities

New deviantART Thumbnails Thumb Grid

Back to School Sale
Official Contests
All "official" contests will begin at midnight PST on the start date and end at 11:59 PST on the end date. This applies to all Community Relations run contests and all deviantART sponsored contests.

Before and After Feedback Competition
-
Deadline August 31, 2012

Epic Movie Poster Contest
-
Deadline August 31, 2012

Children's Book Vexel Contest
-
Deadline September 27, 2012

Fotolia 4: Stockpocalypse Challenge
-
Deadline October 5, 2012
deviantART 12th Birthday Contest

Chinese Horoscope Contest
-
Deadline August 30, 2012
Community Relations Projects

projecteducate
Current Week
: People and Portrait Photography
Next Week
: People and Portrait Photography

ArtHistoryProject
Current Month
: Graphics
Next Month
- Literature

Bi-weekly Critique Nights

Did You Know?

Gallery Description Updates

Check them out and see how you can get involved!
Informative News & Events

dA Life 10: Mature Content on dA

A DD is not an award but a feature

August Contest Yellow Ending Soon

Thank you for an Amazing Staff Appreciation Week!

dA Related Update Gallery Restructure

New Sta.sh APIs

About hackers on dA and What you can do

Colour Count Conundrum

Stock and Resources Update

Projects and Going Ons

Tolerance Towards Daily Deviations

Help a deviant Artist afford Cancer Treatment

Derby Devmeet - 22nd September 2012

Calgary Devmeet 2012

Berkeley/Albany devMEET September 9, 2012

Art History Project - September is Literature!

A glimpse into Baroque Art

6th Annual Austin DevMeet
Features & Interviews

Art History Graphics: Belgian Comics

An Interview with VianaArts

People & Portaits: The Pin-up and Glamour

J-Scott-Campbell

Take a Look - Vol 10

Obscured Photos Features

ProjectPorkchop Vol 153

Anthro Artist Feature and Interview - Vantid

Art History - Anthro Calendars

Inside Scoop on CatherineMcGrath

City Strolls 006

Traditional Tuesdays #38

Parking Lot Graffiti

Fashion This Week

An Absurd Interview with thelasth0pe

Hunger Games Control Room Concept Design by Rahll

Member Feature #8 with tangledweb


Under the Skin - PorcelainPoet

Fashion Spotlight - Gold & Black

Pixel Artist Interview with MrBeastDesign

Manga/Anime Spotlight - aki-ame

Glen Keane an icon in the history of animation

Friday night Street Specials v8.4

Feature 3: Costa Rica's Artists

Feature Celebrating 50 Years of Spiderman

Cities of the World: Rome

Artisan Craft Features #5
Groups

Presenting Projects -
#artcrossing

deviantARTcommunity
has
new membership guidelines

At
deviantHEART
September is
Self Appreciation Month
Commissions

Libertinem's Commission Info

Explsiv22 has an opening for one trade

Gashu-Monsata
is offering
cheap character painting for a limited time

Commissions and Trade info for riabhach

Commission info for sylwiatelari

Commission Advertisement

Chaosfay is accepting points commissions
Whoas - Theme: Orange
<da:thumb id="263639793"/>
<da:thumb id="320869775"/>
<da:thumb id="318440593"/>
<da:thumb id="320484251"/>
<da:thumb id="321104132"/><da:thumb id="321101819"/>
-----------

To contribute to the next installment of "Pimps & Whoas" please
include it in the
comments below
with the appropriate
links and information. If promoting groups, please include a
description so people know why they should check it out! Also use
devtags not icontags eg:
communityrelations
not

What I'm looking for from you guys:

News, Features or Interviews you want to promote

Groups you want me to feature or highlight

deviations that follow the theme for that issue

DevMEETs or events going on around you or being hosted by you.

Commission information for those looking for Commissions

Anything else you feel you want the deviantART community to know about!
Next installment to be posted
September 12, 2012 and the theme for the "Whoas" is Water.

Wanna suggest a theme? Note Moonbeam13 with your ideas!