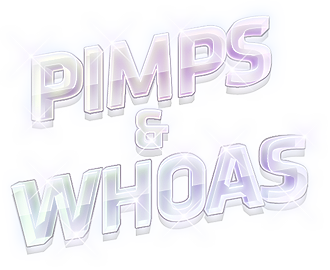 Pimps
Official dA News

Upgrades to Quarterly Check Payments

Celebrating Deviousness - August 2012

We need your Opinions about the Artisan Crafts Galleries!

Suggestivism

Stock and Resources Policy Clarification

Site Update Refunds, Sneak Peek of More Like This

Support DADotART

Coming Soon: Free Premium Membership Day

Own a Piece of Comic-con 2012
Official Contests
All "official" contests will begin at midnight PST on the start date and end at 11:59 PST on the end date. This applies to all Community Relation run contests and all deviantART sponsored contests.

denotes US only contest

Bring Your Type to Life - A Typography Contest
-
Deadline August, 26, 2012

Before and After Feedback Competition
-
Deadline August 31, 2012

Epic Movie Poster Contest
-
Deadline August 31, 2012

Children's Book Vexel Contest
-
Deadline September 27, 2012
deviantART 12th Birthday Contest

Chinese Horoscope Contest
-
Deadline August 7, 2012

Birthday Wallpaper Contest
-
Deadline August 7, 2012

deviantART Birthday Hat Contest
-
Deadline August 7, 2012

12th Birthday Card Contest
-
Deadline August 10, 2012
Community Relations Projects

projecteducate
Current Week
: Stereoscopy
Next Week
- Abstract and Surreal Photography

ArtHistoryProject
Learn how you can get involved
here
.
This Month
-
Graphics Month
Informative News & Events

August AC Challenge: Maps and Lost Places

Gallery Description Project: Input Needed

Venus's Birthday Bash Contest - 11 Weeks Left

7 Day deviantART BirthdAy Giveaway - Day 1

Submit Your News - Updated Instructions

Leonardo da Vinci's Anatomical Drawings

Culinary Arts Gallery Updates: Suggest Them!

Join us for a deviantMEET in Amsterdam

Flemish Primitives

Printing From the Far East to the Printing Press

August 12 - Happy Birthday DevMEET

Dictionary Entries - 25

MVC Ltd Edition Hardcovers on Sale this Weekend

Enrique Fernandez is on DA

A Video Game Developers Journal

New Monthly Challenge: Free Four Season Avatars

The Kindness Quilt Community Project

Tutorials
Features & Interviews

Darkroom Exposed: Ambrotypes

Who Needs Colour Monthly Feature #20

Obscured Photos Features #98

Project Comment Interviews Issue 53: Exoro Comics

A Week in dArelated - 053

ProjectPorkchop Vol145

Creeping Wednesday 3

A Week in Pixel 7

Spreading the dA Love Volume 15

Photography Weekly Edition Thirty Three

An Absurd Interview with Ayame-Kenoshi

Traditional Tuesdays #35

An Absurd Interview with megturney

Featured Artist Interview with Web-Head-UK

Fashion Spotlight Purple

Cities of the World: Dublin

Fashion Friday #12

The Art of Sabin Boykinov

Superheroes as Manatees

Another dAmn Interview: LawraRandala

Rising Stars of Photomanipulation Vol 02

Interview with SophieEkard

The Free dAvatar Weekly Issue 83
Groups

New Photojournalism only group - #
TheCorrespondent

#CRLiterature
New Group Features

#
WeAreVanity
is a group for make-up lovers! Anybody is welcome to join and submit their work, whether it's amateur or professional. We are currently looking for more contributors to join our staff too, so we would love to hear from any of you interested in make-up and looking to share that love with others!

#
ManipulateThis
current challenge is "Theme Tarot" card, where you can create a tarot card on one of three giving themes. The challenge runs from August 30th-August 12th. Find all of the information on the Home page.

The-Black-Hole
is open for artists/writers dealing with depression and other mental conditions. It's our intention to make it a safe place to show your work relating to whatever problems you may have without judgement. We alson try to do a little contest or prompt each month.
Commissions

Katy-L-Wood
is
accepting commissions

KimbuPamu
is
accepting commissions

GrannyandStu
is
doing chibi lineart commissions

NikiVandermosten
is
accepting commissions

Hardrockangel
's
pay what you want summer sale

izka197
is
open for commissions

y2jenn
is
offering commissions

hikari-chan
is
open for commissions

RachelleFryatt
is
open for commissions
Whoas - Theme: deviantART Fan Art
-----------

To contribute to the next installment of "Pimps & Whoas" please include it in the
comments below
with the appropriate links and information. If promoting groups, please include a description so people know why they should check it out! Also use devtags not icontags eg:
communityrelations
not

What I'm looking for from you guys:

News, Features or Interviews you want to promote

Groups you want me to feature or highlight

deviations that follow the theme for that issue

DevMEETs or events going on around you or being hosted by you.

Commission information for those looking for Commissions

Anything else you feel you want the deviantART community to know about!
Next installment to be posted
August 15, 2012
and the theme for the "Whoas" is
Breakfast
. Bring me your coffee, your toast, your bacon, your eggs.. in whatever medium you want!
Wanna suggest a theme? Note
Moonbeam13
with your ideas!