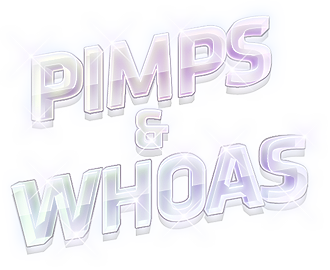 Pimps
Official dA News

Integrating Sketchfab In Journals

Celebrating Deviousness - April 2014

Verold Integration in Journals

Game of Thrones

Top Social Posts from last week 3/24/14

deviantART Trending Searches - March 2014

Product Spotlight: Calendars

deviantART is not deleting accounts
depthRADIUS

Cinema Makeup School
Official Contests
All "official" contests will begin at midnight PST on the start date and end at 11:59 PST on the end date. This applies to all Community Relation run contests and all deviantART sponsored contests.

denotes US only contest

Anthro Challenge 106 - Elements
-
Deadline April 30, 2014
Community Relations Projects

Art History and Project Educate March Roundup

Did You Know? Scheduled Submission

Check them out and see how you can get involved!
Informative News & Events

April EMTC 50th Edition

Help Out Charity Artbook

Founding Your Own Chat Room

National Parkinson Foundation T-shirt Design Contest

deviantART was on TV !

Hola

New Blender open move, spread the word

Macro Photography - The Equipment

New Blog Series - Handy Hints and Tips

PSA: Question Everything!

Self-injury Awareness: The War Within

Emoticon Appreciation Day: Collecting Ideas

Write an article for the Designn Magazine

Fan-fiction-tastic News 7

April's Artisan Craft Monthly Challenge

The Secret Drawing Ingredient


Dolling 101 or Dolling for Beginners

Stick Around!

Artisan Crafts Contests and Events

Starting April with a bang and a contest!


10 Tips to Improve Your Art

Free Stock and Resources outside dA
Features & Interviews

The Wow Effect: Offsite Tutorial Feature

Monday Munchies 3

FellArt-A Feature of Fella Related Art

Conceptual Creations

Digitalism v.02

Photographer of the Week: homermedici

The "Free" Artist's Toolbox for Digital Artists

The Ladies of Lit Volume XLI

ProjectPorkchop Vol321

Digital Minds - Interview with Crickatoo

Game of Thrones - Stock Feature

Challenge! Spring

10 x 10 Waterscapes

Jane Austen: A Realistic Romance

Thanks for the Memories VII

Ice Cream

Forum Features 42 - March:Spring!

APN Suggestion Saturday 15: Earth Hour

Through a Lens - March

Internet Sensation: Natalia Poklonskaya Fan Art

Friday Night Specials v4.1

Undiscovered Weekly - Digital Art

Traditional Trove 21

Beast Vision Vol 1

Celebrating Diversity 50

Anthro Who's Whoo - Vent-Kazemaru

The Street Journal: Best of March

Traditional Tuesdays 70

Monday Munchies 4

Fella's Welcome Wagon April 7th, 2014

Animal ABC's - A is for African Wild Dog
Forums

What makes your writing special?

Monthly Literature Critique Thread

Monthly Digital Art Critique Thread

A Matter of Respect Toward Fellow artists

Groups

dACipher - In Search of Community Minded Deviants

ArtisanCraft
-
News and Weekly Gallery Highlight

Traditional-Anime
's
first contest!

fella
aims to be a welcoming space, primarily for new members, providing useful resources and practical assistance from friendly, approachable deviants, leading to easier navigation of the site and an enjoyable, positive deviantART experience.


deviant365
aims to uphold the core values of deviantART through weekly tasks that encourage creativity, community, and artistic growth.


deviantartfilm is
the unofficial deviantART film HQ. This group is all about Film and animation on deviantart (deviation category: Film & Animation)

mental-health
is a new group focused on POSITIVE AWARENESS of mental health concerns that impact the deviantART community and EMPOWERMENT for everyone, regardless of whether or not they live with mental illness.
Commissions

Commission info for masterplanner

Commission info for thiefoworld

Commission info for y2jenn

Commission info for mzzazn

Commission info for stelari

Commission info for liberlibelula

Commission info for cooley

Commission info for Ditto9

Commission info for indiron

Commission info for alexandrasalas

Commission info for vi0letdream
Whoas - Theme: Easter
-----------

To contribute to the next issue of "Pimps & Whoas" please include it in the
comments below
with the appropriate links and information. If promoting groups, please include a description so people know why they should check it out! Also use devtags not icontags eg:
communityrelations
not

What I'm looking for from you guys:

News, Features or Interviews you want to promote

Groups you want me to feature or highlight

deviations that follow the theme for that issue

DevMEETs or events going on around you or being hosted by you.

Commission information for those looking for Commissions

Anything else you feel you want the deviantART community to know about!
Next issue to be posted
April 30, 2014
and the theme for the "Whoas" is
Horses
.
Wanna suggest a theme? Note
Moonbeam13
with your ideas!