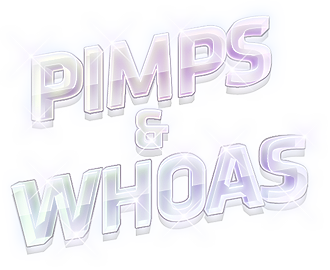 Pimps
Official dA News

Site Updates - New Sta.sh Submit and Writer Toolbar

The Future of Storytelling Has Arrived

The Film Poster as Imagination's Portal

Site Update: Message Center Journals

Celebrating Deviousness - April 2012

New Ways to Receive Print Profits!
Official Contests
All "official" contests will begin at midnight PST on the start date and end at 11:59 PST on the end date. This applies to all Community Relation run contests and all deviantART sponsored contests.

denotes US only contest


Dark Shadows: The Barnabas Portrait Project
-
Deadline April 24, 2012

deviantART Related Collaboration Contest
-
Deadline May 15, 2012

Dodge Dart Inspired By You Contest
-
Deadline May 15, 2012

Childhood Memories
-
Deadline for Part 1 (Traditional Part) - May 30, 2012

A Whole New World Contest
-
Deadline May 30, 2012
Community Relations Projects

projecteducate
Current Week:
: Fetish Photography
Next Week
: Street Photography

ArtHistoryProject
is now a group!

Gallery Description Project
Informative News & Events

Unofficial CEA Mascot Challenge

Necessary Steps

dA Life #06 - Dealing with Abuse

Rewrite Your First Ever Story Winners

Text & Typography - March 2012

It Gets Better - Autism Edition

The Dictionary Skin Contest

Dear Stock Providers

A Note about Copyright and Crediting

Trends
Trends

The Free dAvatar Weekly Issue 76

Creative Commons is inviting your feedback and input on the current draft of 4.0

Stereoscopy now has subcategories!

dA Life 07 - Get In Touch and Get Involved

Disney Animation Internships are Open

Photomanipulation News and Other Happenings

Icons and Handhelds Contests around dA

Of Literature and Plagiarism

dA WishingWell Weekly

Create a Form Workshop

Daily Deviation Competition - 2012

The Literary Illustration Challenge

On the Subject of Bases

April's Assignment - Stalk a $taff Member or CV
Features & Interviews

30 Writers You Should Discover

The A,B,C's of Cosplay

Tales of the devious #1

Fantastic Fractalicious Fractals

Follow Me Down to the Valley Below

Inspirational Artisan Crafts

The LOL Corner #120

Traditional Tuesdays #21

Project Comment Interviews - Issue 46 - Cartoonwhore

Forum Features: Motherly

Fan Artist of the Month - April 2012

ProjectPorkChop - Volume 114

Spreading the dA Love: Volume 12

Manga/Anime Spotlight: MzzAzn

Art we Heart Spring

Artisan Crafts Themes VIII

Photography Weekly Edition Eighteen

Lit Fortnightly - April 12, 2012

Pointless Interviews - Pullingcandy

Spreading the dA love Volume 12

Awesome Artisan Crafts XIV

The Stars of dAr - Mirz123

I Came, I dAmned, I Founded - 24

Fan Artist of the Month - April 2012

Interview - Projecteducate

Black and White Photography
Groups

TheWhimsyCorner
is hosting it's first contest
Bloom of a New Day

GimmeFeedback
is looking for
new admins!

Critique-It
focuses on one medium each critique cycle to give as much concentrated feedback to each artist as possible. We offer points for those who leave especially good comments and require to anyone who submits to the group also comment at the group. In April we're focusing on Black and White Photography!

SolutionsSanctuary
is a new group aimed at disproving myths and curing complaints around deviantART. We host monthly challenges and other activities. April's challenge is to stalk a CV or $taff member, and we'll give you points to do it!
Commissions

violetstory is accepting commissions

atticus-leyvaie is accepting commissions

awsumz is accepting commissions

Touchedvenus is accepting commissions

Goldenwolf is accepting commissions

hardrockangel is accepting commissions

kutty-sark is accepting commissions
Whoas - Theme: Watercolour
:thumb294373553:
:thumb290956951:
:thumb294729593:
-----------

To contribute to the next installment of "Pimps & Whoas" please include it in the
comments below
with the appropriate links and information. If promoting groups, please include a description so people know why they should check it out! Also use devtags not icontags eg:
communityrelations
not

What I'm looking for from you guys:

News, Features or Interviews you want to promote

Groups you want me to feature or highlight

deviations that follow the theme for that issue

DevMEETs or events going on around you or being hosted by you.

Commission information for those looking for Commissions

Anything else you feel you want the deviantART community to know about!
Next installment to be posted
May 2, 2012
and the theme for the "Whoas" is
Flowers
.
Wanna suggest a theme? Note
Moonbeam13
with your ideas!