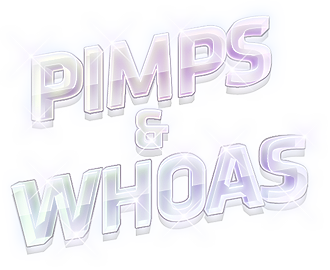 Pimps
Official dA News

Haiti An Art Journal: Part 1

Good Nudes vs Bad Nudes?

15% off when you spend $50 or more!

Cutting Edge Prints Week 45

Featured Chat with Tom Wilcox

Introducing the New Journal Portal
Project Educate

Community Projects

Projects Support Stamp Contest

Drums in My Heart Contest

Community Projects on dA
by
Topicality

Past Halloween Contests on dA

1000 Paper Cranes

Interview with the Ringmaster
,
PurpelBlur
!

Tributes Volume 1

deviantART Secret

Interview with
Synfull

Past and Current dA Contests

Interview and Tutorial with
YanasPrecursor

Elements of a Successful Community Project

Chat Event
with
namenotrequired
in
#dARelated
!

Scuzzle Launch

Community Projects: An Overview

Interview with
WDWParksGal
Stay tuned by watching
projecteducate
and
communityrelations
Official Contests
All "official" contests will begin at midnight PST on the start date and end at 11:59 PST on the end date. This applies to all Community Relation run contests and all deviantART sponsored contests.

denotes US only contest

Cartoons and Comics: Big & Small Contest
-
Deadline November 16, 2011

Drums in My Heart Contest
-
Deadline November 30, 2011

Childhood Memories Contest
-
Deadline December 15, 2011

Past, Present and Future Emoticon Contest
-
Deadline January 8, 2012
Informative News & Events

Water Forward: A Project of Humanitarian Proportion

2011 Otis Report on the Creative Economy of LA

3D Gallery Bulletin November

52 Week Six Word Story Challenge Week 44

Animation Techniques and more Ghibli Thoughts

Artisan Crafts Themes

Call for Submissions for Comic

Comikaze Expo

Easy to Follow Image Editing Guidelines

Lest we Forget

November: Copic Ciao Giveaway
Features & Interviews

Beautiful Photography of Carlos Nascimento

Inspiration Stations Honouring Sophquest

Inspirational Artisan Crafts 4

Love dA Lit: Issue 51

Make a Difference #130

Manga/Anime Spotlight: Gigicom

Monthly Artisan Crafts

Obscured Photos Features 80

Photography Discovered 3

Project Porkchop Vol 69

The Under Appreciated of October 2011 - Part 2

Watcher Appreciation Part 1

Wild ireal70 has appeared
Groups

DarkArt-Challenges
is the first challenge group exclusively for deviants who like to do dark theme art. Is open for new members and is looking for you photo-manipulators to join. The current challenge theme is "Beauty And The Beast". Hope to see you there!

Expose Yourself. Expose Deviants. Expose Art.
dALinkSystem

artistsofcolor
, embracing ethnic diversity!
Whoas - Theme: Poppies
:thumb205884850:
:thumb74358756:
:thumb20481580:
:thumb19487762:
:thumb265462996:
-----------

To contribute to the next installment of "Pimps & Whoas" please comment on
this journal
with the appropriate links and information. If promoting groups, please include a description so people know why they should check it out! Also use devtags not icontags eg:
communityrelations
not

Next installment to be posted
November 23
and the theme for the "Whoas" is
Fan Art
.
Wanna suggest a theme? Note
Moonbeam13
with your ideas!