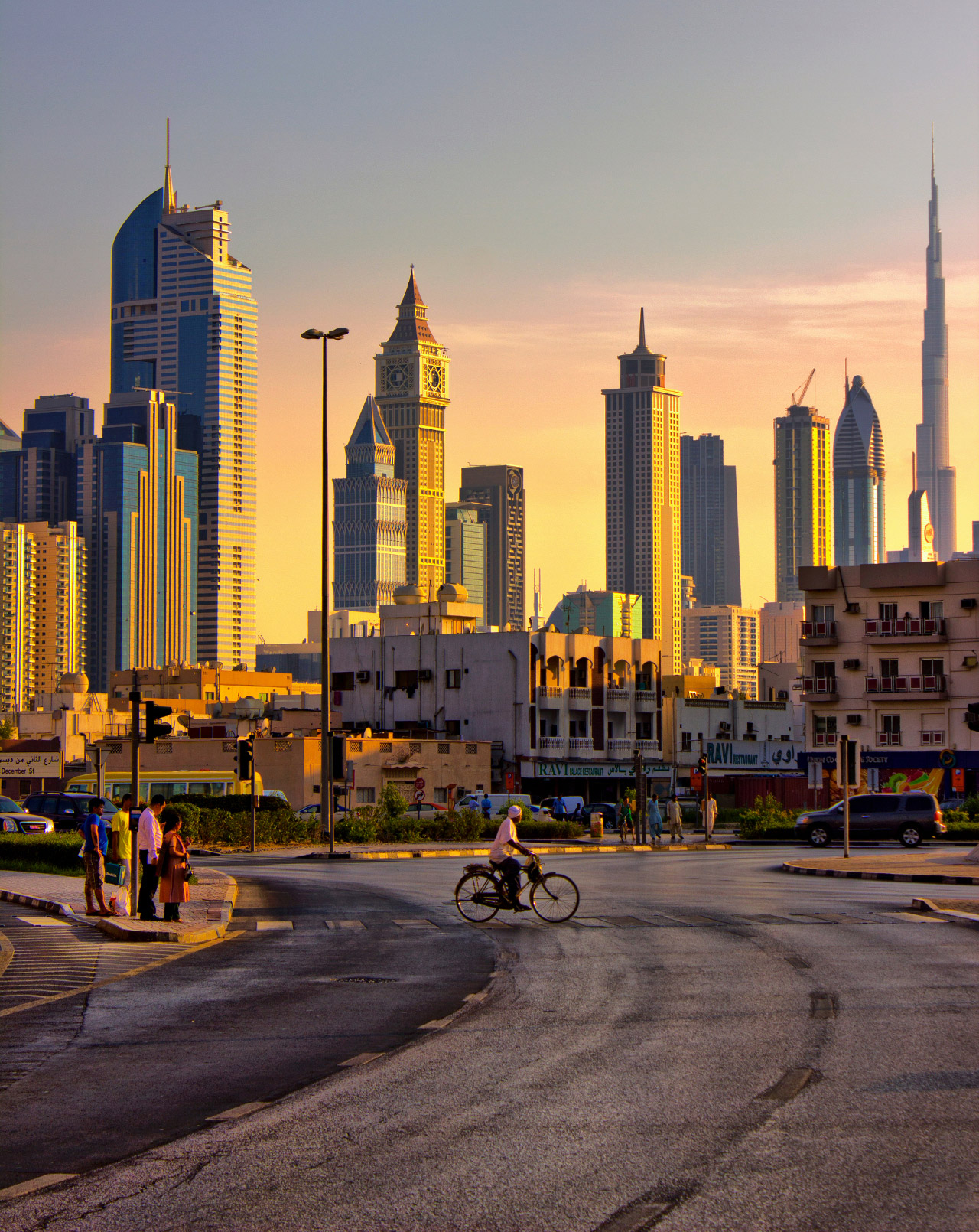 In Recognition of Exemplary Membership and an Outstanding Spirit of helpfulness and mentoring within the DeviantArt community.
It is such a sheer and profound honor being part of the DeviantArt Community. The love and encouragement that I've received over the years from fellow members and staff alike is truly humbling.
I cannot thank you all enough for the wonderful support that you've shown this Dubai based Pakistani bloke, and I hope and pray that you'll continue to graciously support me on this artistic/photographic journey with DeviantArt, which for me began in mid 2008, but it really took off in 2011 - the year I was bitten by the shutterbug and I decided to take up photography. I have never looked back since.
Hi, I'm Khuram Lawrence, a Dubai based photographer, and I'm a proud member of the largest Art community in the world. DeviantArt Rocks!
---
---
February 2015
Deviousness Award Winner
MARX77 is well known throughout the community for bringing knowledge, color, and energy everywhere he goes. A skillful photographer and careful curator, Khuram has an eye for excellence, both in sharing moments through his own photography and in sharing artists through his feature Journals. His personality is just as sharp as his creative eye — he's a witty and humorous individual who is also considerate and kind. It is with great pleasure that we present MARX77 with the Deviousness Award for February 2015.



Khuram is well deserving of the honor. He's a terrific fella and takes excellent photos. He has a great sense of humor, and is also very socially aware and often features issues that people should know about and do something to change. We need a couple hundred more like him here. Congratulations to him!







The greatness of a man is not in how much wealth he acquires, but in his integrity and his ability to affect those around him positively." - Bob Marley. Khuram's an amazing guy, gifted with a rare talent to unite people through his beautiful art and his friendly character. He has a great sense of humor, is a humble leader and dA would be less fun without him. He's one of my dearest friends and I'm proud of it. Congrats, Khuram. Enjoy your award. It's truly yours.







Six years ago, I met a long-haired man from a country far away, that showed us a different way of seeing life in his city. We became friends and continue to be - his name is Khuram. During this six years of friendship he gave the community an amazing view of life through his eyes and lens - a sharp and precise look at street life, both in color and black and white. He writes amazing articles and is super helpful to DA showing so many ways of street photography with texts and images from great photographers all around the world. I am proud to write these few words about him for such a deserved award. Keep us looking at your works my friend. Congratulations!







Khuram is my brother from another mother. Humble, clever, friendly and helpful at any time, with his heart at the right place. His work is always very enjoyable. I understand his slices of life as careful observations. I will not be prising him too much, you better click through his profile and do so yourself... Btw, congrats Khuram! Well deserved, bro!







I honestly don't remember which photo of Khuram's I saw that led to me watching him, but I have never looked back since. His Urban Cats series is my favorite, because he's capturing stories from unlikely sources, and raising awareness at the same time. It helps that he's just an awesome, optimistic person in general, always congratulating people for awards won or sharing important videos or articles in his journal. It's so awesome that he is going to be so acknowledged site-wide.







I am honored to be able to write something about Khuram. Although I have not known him as long as others here, he has been a real motivating force for me on DA, and I know that I am not the only one. His street photos, mostly brightly colored scenes with people and the incredible homeless cats of Dubai, are each so vivid, so filled with life, that they seem to breathe. They draw us into his world, and show it to us through the magic of his eyes and camera, which also reflects hope or humor where none may be apparent at first. He takes the time to respond to every comment made on his photos and seems to make a real connection with almost everyone. He is also incredibly modest, shuns all credit to himself, preferring to point people to other artists. Still, he manages to put together unbelievable features on those people most needy in this world, from the homeless, the hungry, the displaced, to women struggling in other countries, The Book of Life (words of wisdom), and much, much more. Khuram is simply a remarkable human force in this world, both as an artist and a person!







Khuram is a kind person. As much as I value his photography, where he shows his gentle way of looking at the world and humanity with it's daily quirks and oddities in a warm-hearted way, as much do I love his presence as a person. He is funny, cheeky, with a really good sense of humour, and most importantly a caring person. He engages in real conversations, shares and promotes other people's work, offers support and helps shaping this place into a place worth visiting. Thanks for all the times you made me laugh out loud, Khuram!







MARX77 is a deviant wizard. We've all seen his amazing photos, so I'm not talking about his ability to capture souls with his lens, immortalizing them forever. We've all seen his curations and his eye for color, lighting, people and situations, but I'm not talking about that either. I'm talking about his magical ability to be everywhere on the site at once with messages and faves of support to so many in the community. I'm especially happy to be able to call him friend, just as long as he doesn't turn me into a cat.







Oh Khuram, how do I write about you when we've never met face to face and conversed with over a coffee or pint of ale? Well here goes, Boss. Khuram is very much a family man. Not only does he have his own family, but he also has another family, the human family. This you can see in his work, and also in his dealings with folk here on DA. We came across each other in '07, and have been bantering back & forth ever since, in the groups he runs and with our work. When it comes to his photography, it has soul, be it Street, Street Portraiture or those feral felines of Dubai. The atmosphere & colour in his images brings them to life, you're there with him. Bright blessings to you Boss, and congratulations, you deserve it.







Some are born to be politicians, some are born to be farmers, but some born to be an artist. Khuram is an artist. I can not remember how and when I met him but the atmosphere of his photographs immediately surrounded me. His compositions speak to me because they are simple but the messages are complex. When he captures the people on the streets we can notice that those people has a special kind of soul and it is the same when he photographs the "Street Cats". You can admire them while they are living their daily lives on streets. The warmth of living and adventure of being human can obviously be seen when we visit his gallery. Hope to see more from him.







I can hardly think of any other deviant who merged into the DA-community as completely as Marx77 did. Within his six years of membership he adopted a leading role in moderating and administrating street photography not only by founding or cofounding several groups. His presence is extended to his outstanding work you can easily find in his gallery. It is not hard to spot, that Marx77 made to develop an own handwriting in street photography. His style is engraved by the use of a big aperture, which brings the displayed subject much closer to the audience. Sometimes he crosses the line to portrait photography, but always using the street in the backdrop. He loves to shoot at night, displaying the whole range of possible saturation and showing the vivid vibes of the Arabian street life. It´s the daily life of ordinary people that attracts him. This turns him –at least- for some of us into an ambassador of his culture. His dedication in supporting others is extraordinary.




---