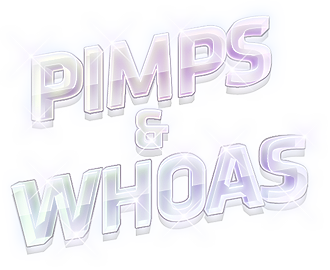 Pimps
Official dA News

Community Operations Newsletter - July 2014
depthRADIUS
Official Contests
All "official" contests will begin at midnight PST on the start date and end at 11:59 PST on the end date. This applies to all Community Relation run contests and all deviantART sponsored contests.

denotes US only contest

Anthro Challenge 109 - Mad Science
-
Deadline July 31, 2014
Community Relations Projects

projecteducate
Upcoming: Galleries Month!
View the whole schedule here

Did You know?

Check them out and see how you can get involved!
Informative News & Events

Project Educate Merges with Art History Project

5 ways to get into the creative zone

Advice and Common Cliches for Comic Creators

Appreciation and the Community

August 16th devMEET - Toronto Centre Island

Basic CSS Style Guide

Blank deviantART meme

Creators First

Critique 4 Critique - Time to Comment

deviantART Customisation FAQ

Eating Disorder Awareness

Everything You've Learned about Writing is a Lie

Getting Started in Comics

Hitching a Ride with Dialogue

July Workshop - Flash Fiction Month

Literary Terminology Guide

Mid-July News: Appreciation

#Artisancraft News + Weekly Gallery Highlight

Novel Expression Cover Contest

What is Art? Art for Smiles, a new program in the making

PE: :Literature Basics Settings

Photographing People on your Travels

RubyStories Volume 1

Sculpting Femme Fatales

Sneek Peek: deviantART's NEW Today Page

So You Want to be a Concept Artist?

Thank you House of Playwrights and it's Members

Watercolour Tutorials

Testing Limits
Features & Interviews

-404 Deviant Found vol 47

All Snapped Up .24 - Elisanth

Beast Vision Vol 14

Celebrating Diversity 56

Culinary Arts Feature

dA love for everyone 104

Daily Fractal Features for July 18th, 2014

Equine Escapades Vol 15

Fan Art Friday - Summer Special Edition 1

Hot off the Press Reaper-x is Published

I Think that I shall Never See

Light and Dark

Monday Munchies 14

Project Porkchop Vol350

Putting the Art in Artisan Fableblades

Random Photography Feature 3

Spotlighting Commenters 16

Streetside Stories - Monochrome

The Ink Stained Quill Vol V

World Cup 2014

Interview with MorgansMutations
Groups

Authors-Club
-
We are not just a literature group, we are a close-knit community of writers and non-writers alike who aim to support you in your strive to achieve excellence. We encourage and promote the deviantART community's literary growth and knowledge.
Spreading community, influence, and positivity since 2009.
Commissions

Commission info for managodess

Commission info for nekozumi

Commission info for evil-rick

Commission info for masterplanner

Commission info for spiderguile
-----------

To contribute to the next issue of "Pimps & Whoas" please include it in the
comments below
with the appropriate links and information. If promoting groups, please include a description so people know why they should check it out! Also use devtags not icontags eg:
communityrelations
not

What I'm looking for from you guys:

News, Features or Interviews you want to promote

Groups you want me to feature or highlight

deviations that follow the theme for that issue

DevMEETs or events going on around you or being hosted by you.

Commission information for those looking for Commissions

Anything else you feel you want the deviantART community to know about!
Next issue to be posted
August 13, 2014
and the theme for the "Whoas" is
Super Heroes
.
Wanna suggest a theme? Note
Moonbeam13
with your ideas!