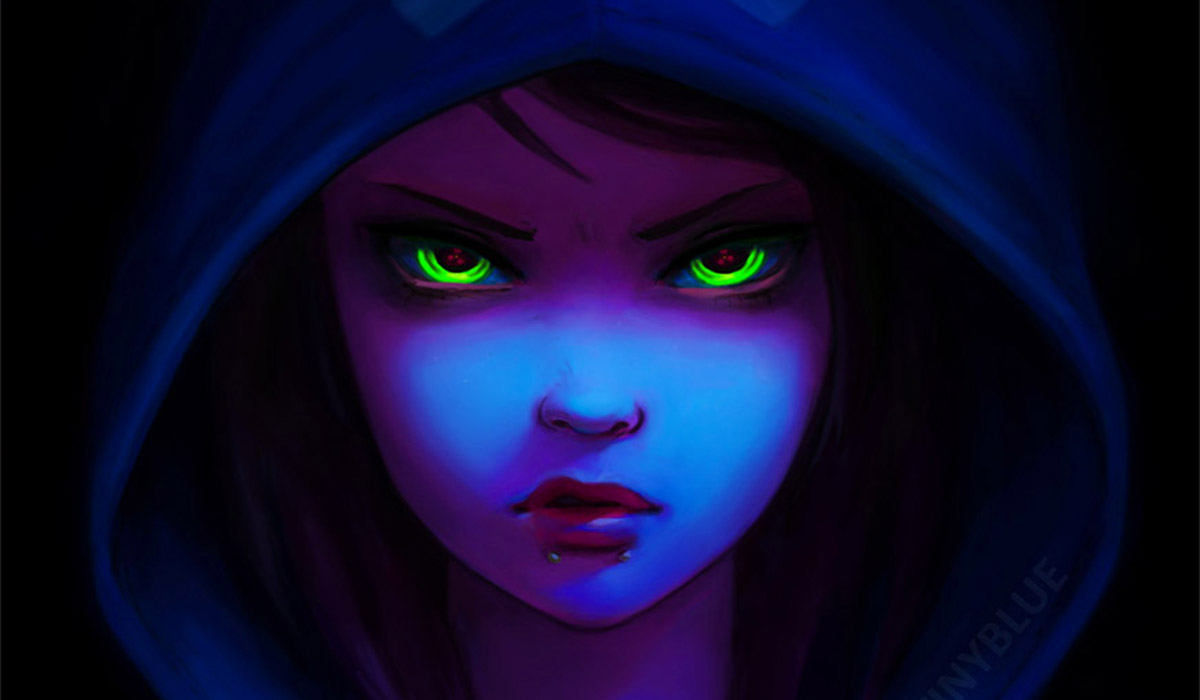 In Recognition of Exemplary Membership and an Outstanding Spirit of helpfulness and mentoring within the DeviantArt community.
"It's probably a true to say I would not be a professional artist were it not for DeviantArt. When I joined the site 11 years ago I didn't want to be an artist, I just wanted to draw; I never imagined this place would help carve my career in art. But then I never expected a lot of what happened to me to happen. My early works were filled with fantasy, but art grew to be more than just a creative outlet for me, it grew to be an emotional one. As times got darker so did my work, drawing gave me a channel to explore and express my feelings, and through DeviantArt, I could connect, and it's been these personal connections, to thousands of people, often thousands of miles away, which have been most important to me.
Recently I opened up about my struggles with mental health, and the community has been unbelievably supportive. I consider DeviantArt my home on the internet, and the only reason a place is a home and not a house is because of family. It's the family here who I treasure, the people who I laugh with, share with, and who are always there to lend support when needed.
It's touching to think that the site which has nurtured me so much, considers I've given something back to it in return. Without DeviantArt I could draw, but with DeviantArt I could become an Artist. So thank you, for the award, and everything.
Peace, Love and Crowns."
---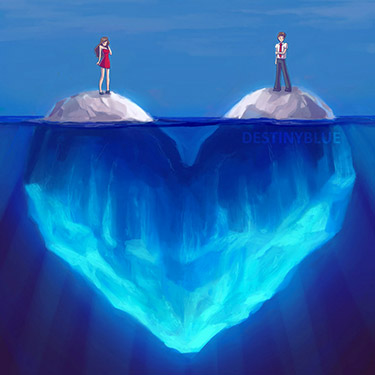 ---
July 2015
Deviousness Award Winner
DestinyBlue is one of DeviantArt's most recognized and beloved artists. She is a long-term deviant who regularly pours her heart and soul into the community, and spends much of her time each day leaving thoughtful, helpful comments for other artists on their work. In addition to the kindness and energy she puts forth into the community, her art is instantly recognizable, covering a variety of themes that any viewer can appreciate and connect with. It is our pleasure to name DestinyBlue the recepient of the Deviousness Award for July 2015.



DestinyBlue can be described as nothing less than extraordinary. Her art is astounding, but even more astounding is the flawless depth of its meaning. She extends her heart to people who have experienced all degrees of hardship, and expresses their strenuosity in a way that can be understood by those who haven't. Incredibly, Blue is a master of both language and art. She's an iridescent guide and inspiration to artists and non-artists alike.However, more than all of this Blue is a person, a real and approachable person.




For those who have met her at conventions, you will know that your love for her art was reinforced by the smile she greeted you with. Her love and support for her fans is undeniable, and for this Blue is more than deserving of this Deviousness Award.







DestinyBlue brings a sense of magic and surrealism to her work but at the same time it's both very beautiful and emotional. With many of DestinyBlue's works you can definitely feel a relation to the emotions depicted in the work.







DestinyBlue is an amazing artist and inspiration, her attitude towards her fans and the community has always been outstandingly positive and welcoming. Her glowing artwork has always captured many emotions from dealing with self-image to loving the beauty in the world which reaches out and speaks to so many, including myself; one her latest pieces for example "depression" she speaks out about her own battles and struggles which I believe connects her even more to her fans and audience on such a personal and emotional level. It is without a doubt how deserving she is of this honor.







DestinyBlue has been one of the most wonderful people I've had the pleasure to meet via the internet and then magically in real life. (Good old London comic con!) :Aww: Her history is so inspiring and the fact she's been open to the public about her past struggles is so amazing. She's told us how struggling in life can lead to great things and you really can achieve your dreams if you work hard an believe in yourself. :Star: To say DestinyBlue's art is good... would be an understatement. Her art is SUPERCALIFRAGILISTICEXPIALIDOSIOUS. Her drawings are just superb, her colouring is beautiful and the messages within each piece of art is just wonderful. Some of her drawings really touched my heart. She knows just how to portray feelings into her art which makes her gallery so much fun to view. I believe she deserves all the love on DA because she really is such a lovely girl. :Hug: I wish her nothing but the best in life and hope to see her again in the future to purchase more of her wonderful art!







DestinyBlue is a long time deviant with a tremendous influence in the digital art community! Her distinctly beautiful painting style and emotionally relatable works have earned her tens of thousands of fans and her passion for working with people has made her a role model for her fellow artists. She definitely deserves the recognition!







DestinyBlue has a very distinctive style of art. One look at her artwork and you know it's hers. The colors are beautiful, soft and it is just simply beautiful.







DestinyBlue is definitely someone who deserves this Deviousness award, a truly wonderful artist with a heart of gold. She really brings people together on DeviantArt with her thought provoking and heartfelt art that speaks volumes where words fail. A long time member of DeviantArt she inspires and lifts many artists both online and at conventions with her enthusiasm and dedication, including myself!







Ohhh my goodness! DestinyBlue is one of those artists whose work installs directly into your heart! Her use of colors and light are her signature, but also the emotions she makes the viewers feel from the very first second we look at her pieces of amazing artworks. She is absolutely inspiring, and I admire her profoundly for sharing her heart with all of us, since the stories her works show are all about her, about her struggles, about her beautiful heart! She's beloved around here! She gives a lot to the whole community through not only the inspirational artworks, but also through all her conventions! She gives opportunities to other people, and that is AMAZING of her! Her sweet disposition makes her unique, a one-of-a-kind human being!!! And I couldn't be happier to see her getting this Award!!! Congratulations my sweet dear DestinyBlue, you SO deserve this!







DestinyBlue is one of those unique people that can convey a very strong message without even using words. The art she makes isn't only stunning on a technical level, but every single one of her artworks carries a strong underlying message. She isn't just a person that makes art, she expresses herself in it. She shows the courage to not only talk about the beautiful things in life, but also about the darker and more confusing stuff that happens to all of us when we are busy figuring life out. Many of her artworks evoke discussions, in which she gladly takes part. To me, her artworks embody a shining light of hope.







I have been hooked on DestinyBlue's gallery for a long while now. It has been a treat seeing her progression over the past several years. Each piece of art she turns out still amazes me. Her emotional concepts and use of vibrant colors and light are her signature style, and it makes her work easily recognizable. Each of her works tell a story. She goes above and beyond for her fans. She attends a lot of conventions around the world to touch base with so many people and to spread the love of art. Blue is an easily approachable person and an all-around sweetheart.







I really love DestinyBlue's artwork a lot; loads of colors and a unique style that's stands out. I've watched her for a long time, and I still love the artworks she's made. Congrats to her!







Not only is Miss Blue's artwork stunning and poignant, but she is also one of the most lovely people I have ever met. I met her at my first convention, and since then every time I have met her not only has she been lovely to me, but every single one of her fans. She has time for everyone, she listens to their stories and always has time for the people she sees.

She draws from the heart and her artwork — its colours, its themes and its messages — encapsulates her own feelings, while also making something that speaks deeply to her audience. She builds a feeling of unity and understanding with her audience; that someone else knows what they are going through, creating stunning artwork while giving those feelings a physical form for people to identify with.




---